Ever wondered how to get into the good books of the industry's top editors? At ILTM each year, over 100 of the world's most influential journalists gather to explore new brands, experiences and new trends emerging onto the luxury scene.
But how do we grab their attention?  Who and how do they love?  Let us count the ways…
April Hutchinson, ttgluxury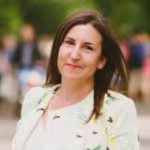 BRAND LOVE:  Aesop – love their products and ethos and I would smell fantastic!
I look for creativity, resonance, corporate social responsibility  – oh and love of travel agents!  As well as Aesop, I love TOMS – for their philosophy of buy-one, give-one and the link between products that work (very comfortable, great for travelling for me) and social good.
When I'm experiencing a brand, I look for space to breathe and enjoy, a chance to understand the product, a connection to useful sources/local stories and ultimately, an understanding of my job at hand and the TTG Luxury audience.
Please don't: ride the zeitgeist too hard…. If your stories are genuine and have real relevance to our audience, no doubt we'll find them.
Sarah Miller, Wall Street Journal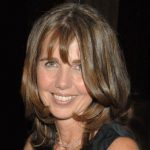 BRAND LOVE: Apple Mac, iPhone and iPad – beautiful, useful, compact and efficient
A real love is about a conversation that never ends: I like being in love with brands that last.
To grab my initial attention, a good old-fashioned telephone call is so rare these days they come as a pleasant surprise. You can hear a tone of voice, establish a relationship much more quickly and it cuts out all the email ping-pong!  I want you to know me, my readers and who my publication is aimed at and I also want to know that the same story hasn't been touted everywhere. Oh and I'm looking for great photography too.
Please don't: sell me the Emperor's new clothes.  There are very few truly new brands, but if there is a good narrative with a point of view and a compelling storyline, then that will grab my attention.
Nathan Lump, Travel + Leisure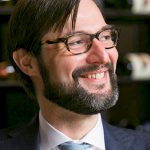 BRAND LOVE: Brunello Cucinelli – classic, tailored, fresh and committed to craft, an emotional connection to people and a very special place (Umbria).  Also a Rimowa suitcase has recently won me over with its fabulous form and function.
 We aim to look at everything from the perspective of the consumer—what will be relevant to them, what will inspire them, what will meaningfully help them to be smarter and travel better.
To make us notice you – please be nice and concise.  Although we don't do FAM trips at T+L, when journalists do come and stay, we look for freedom to explore, to meet people, to report out stories rather than a too tightly packed itinerary.
Please don't: Brands often forget that announcements and details and programmes that essentially tell a business story about themselves are not going to be fundamentally interesting to most consumers, and therefore also not to us.
Jennifer Flowers, AFAR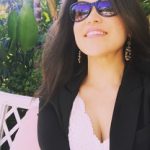 BRAND LOVE: The Peninsula Hotels – its distinct point of view on hospitality always remains the same
I fell hard for Singita following my recent stay at Singita Lebombo in Kruger National, Park, South Africa – a conservation-driven luxury brand with a soul and a sense of purpose. The lodges have meaningful connections with the people and landscapes where they're located, and set a great example for the tourism industry, which needs to be sustainable in order to survive.
Today we're all looking to align ourselves with brands that help us express who we are and what we stand for. Tell me about the compelling story that sets you apart. And make it as personal as possible – why you exist and the personalities who bring your brand to life.
Please don't: if there isn't a unique or distinct story or narrative behind your brand, it's hard to make it come to life.
Rashi Sen, TTN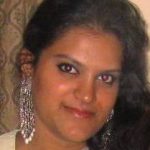 BRAND LOVE:  Too many amazing ones to choose from
Brands are about people. When you go the extra mile to connect with your audience, they take note and remember you forever. I fell in love with a certain brand of hotels recently when they shipped me a set of bath accessories (embossed with my initials) that I did not take back with me. I fell in love with a brand of luxury chocolates because they remember my birthday every year, and I only purchased sweets from them once, on a short layover in Switzerland.
Every travel editor is on the lookout for new stories, destinations, hotels and concepts. The cherry on the cake would be if you do something new as well. Luxury is about personalisation, Sometimes, sending an email is not enough to get my eye, I still really value anything that comes in the mail.
Please don't:  Assume I know all about you or send me a brochure or a link. Pin me down over a coffee and share interesting stories about your brand. I am in the job to be inspired!
Andrew Nelson, National Geographic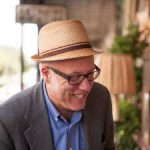 BRAND LOVE: Airbnb – right now the most innovation in accommodations is stemming from their growth and the hotel industry's reaction to it.
Grab my attention with humour, delight and a shared glass of Bonal. A friendly hello, in person is always welcome and although I can't always meet with PR folks, I view them as industry lifelines. The best ones are full of great information – about their sector NOT just about their client. And they have a broad horizon. Spare me the 500-thread-count news. Tell me trends you're seeing.
I take a long view with PR relationships. Educate me first. Who are you? What are your core values? What do you stand for? Don't expect me to drop you in a sentence at first meeting.  And on press trips, give me time to post and tag to our platforms – that's what I'm there for.
Please don't:  tell me about a brand that doesn't fit a story.
Rodrigo Vieira, Panrotas

BRAND LOVE: Relais & Châteaux – always pleasantly surprising me, even though my expectations are now very high
Last month, I fell in love with a new brand – a hotel in the Argentine side of Patagonia served a simple lunch with local ingredients and it was extraordinary. The view of the mountains and the atmosphere were perfect. This was pure luxury for me.
Organisation is key for me – I like to understand your news at the outset and on visits, I like to have a defined schedule of what is to come as well as of course free time for my personal impressions – all important for the article.
Please don't:  Just tell me what you want me to write – please answer my questions.
Maria Pellicer, Travesias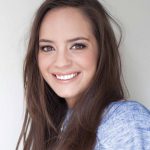 BRAND LOVE:  So many but I love independent hotels with spirit such as Casa Sandra in Holbox, Mexico
A few months ago I travelled with LATAM airlines to Easter Island where we stayed at Explora Hotel. It was my first Explora experience and I just loved it, I was so in love with the philosophy of the brand, the way they connect with the destination, how the most important part of the experience is the surrounding nature.
A travel experience to me is about good content, good stories and the real local experience – I don't need to be pampered.  Tell me a good story, be direct, and take some time to look at our magazine just to see what we are interested in.
Please don't: Try to convince – if you have a good story we will write about it, so don't push it, help us find the story.
Satomi Kurabayashi, CREA Traveller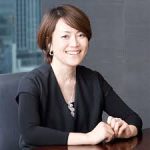 BRAND LOVE: Schonbrunn Palace in Vienna – a truly exclusive historical experience
All journalists want their own stories in their own style.  Either on a press trip or when pitching me something new in person, giving me time to develop my own personal story angle is vital.
When travelling abroad, my readers are most interested in service that exceeds their expectations. I need to trust the people that are telling me what it is like to stay at their brands, even if I have not experienced it myself.  A fast response to personal requests from high-end travellers is also important which again comes back to  excellent service levels.
Please don't: tell me the same things you are telling everyone else.
For an opportunity to talk to ILTM hosted media about your brand, join us for the press round-table events that take place at each ILTM event.