By 2020 the economies of Asia will be larger than the rest of the world combined.
That's according to a fascinating feature in the FT, which unsurprisingly showed the economies of China and India being responsible for a large part of this surge.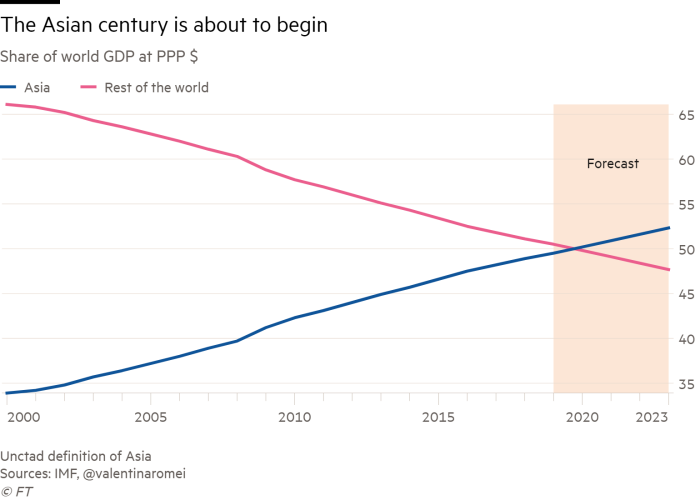 What is surprising, however, is Indonesia being on track to become the world's seventh-largest economy, and Myanmar rising 24 places in 23 years!
We asked our ILTM community how these surging Asian economies are shaping the values and behaviours of luxury travellers.
Luxury Travel Advisor's View - The Philippines
"There are those moments when you get to read about the Philippines and wonder if that country of 7,641 islands has anything beyond its natural disasters and colourful political stories. I am certain that for many, news that the Philippine economy is ranked among Asia's 10 fastest growing economies comes as a surprise. The continued influx of call centres, remittances from overseas workers and consumer power are the reasons for this growth.

Although this newfound status has indeed increased the general population's spending power and you can assume that some have gained individual wealth, I personally have witnessed a rise of high-end Filipino travellers before this time. The reality is that this growth in our economy has given consumer confidence in spending. Conservatives with old money have become more open to indulge themselves in luxury and bespoke travel. The ordinary employee has likewise found a liking to luxury travel brands and started experimenting. Overall, in the past 3 to 5 years, there has been a tremendous success in Travel Shows hosted by airlines, hotels, tourism boards and the like. All evidence that the positive reports on the state of our economy has made even the "least likely to travel" take a peek into dispensing income to see the world beyond the islands. Today, the Filipinos are moving, they are traveling and they are loving it."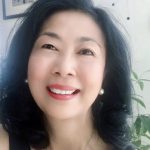 Cecile Quevenco – Managing Director
MC Travel Aviation Services Corporation
Economist's View
"Asia today already represents 40% of global GDP if measured correctly in purchasing power parity terms, and China is about half of that. With China still growing and India and Southeast Asian economies growing even faster, there is no question that Asia is pushing ahead towards reaching its potential. Importantly, the wealthy and ageing Asian powers and economies of Japan, South Korea and China are leading the charge to invest and transfer technology and skills to the younger and less developed countries, further accelerating their rise up the value chain. At the same time, there are still 2 billion or more quite poor people in Asia representing an enormous opportunity for infrastructure investment, financial inclusion, and other policies to bring Asia's full five billion people into the center of the world economy."
Parag Khanna - Managing Partner
Luxury Travel Advisor's View - China
"The rise of China as a world economic power can be discussed over a many page essay or book, but to summarise it for the purpose of this, it comes down to a large population who was a willing labour force, who found themselves with new jobs, new opportunities, and demanded all new products as markets emerged. This has become apparent in all industries, including travel, and in recent years has become more and more noticeable with high end luxury travel, which has led to no longer being about just seeing the sights, but also about experiencing new things. Overall, Chinese travellers have become more savvy and experienced, which drives the high end traveller to not only look for luxury hotels, but also a diversity of experiences which has led to the growth of experiential travel as a key market sector. Nowadays, as travel has grown to be a necessity of the elite in China, we jokingly say that China's national holiday has become an international holiday, as you will undoubtedly find Chinese travellers all over the world during that time."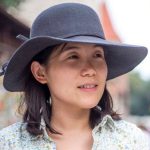 Na Fan – Director, China
National Geographic Expeditions
Our View
"The creation of ILTM Asia Pacific was to support and tap into the dynamic and demanding economy of the region. As confirmed by the UNWTO, Asia is the perfect climate for 'exceptional performance' in international travel with 'a vibrant and affluent middle-class'. These findings shared by FT not only emphasise the ample business opportunities in the area, they also create a sense of urgency. An urgency to establish yourself in the Asia Pacific market before it surpasses the rest of the world."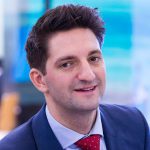 Andy Ventris - Event Manager
Luxury Travel Advisor's View - The Philippines
"The growth in our country's economy has indeed affected the number of high-end Filipino travellers and their travel habits. More and more Filipino travellers are flying Business Class. They are beginning to identify luxury brands including hotels, resorts, private clubs, destinations and even several types of cruises. Splurging on vacations that will truly give them their money's worth, gone are the days where they pampered themselves at local beaches, spa or restaurants. Now, our luxury travellers are in search of unique experiences such as private yacht cruising, extreme sports such as diving, whether sky or sea, and private tours of bespoke destinations.

Travellers have become more discerning. Their taste for international cuisines has become more conspicuous – they now know whom the best chef in a certain city is and where the affluent are dining. Using travel to define their lifestyles and prioritizing their dream vacations, affluent Filipinos are more inclined to look for traditional "luxury" experiences, such as champagne on arrival and limousines while travelling. Imagine going on a 6-star cruise with private butler on a premier suite while anchored on remote islands. There is so much privacy, intimacy and fulfilment."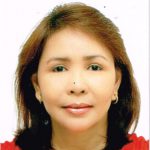 Bernadette de Leon – Owner
Amiable Intertours
Related