Raini Hamdi is a writer and editor who has been covering hotels and tourism for more than 20 years. Originally trained in hotel management, Raini quickly rose to lead Asia's oldest travel trade editorial team, TTG Asia, and is a regular contributor to Forbes and Skift. Based in Singapore, Bangkok and Zurich, Raini is the perfect choice to tells us about the forces shaping Asia's luxury outlook in 2017 and beyond.
Despite economic headwinds, Asian luxury travellers still crave for bragging rights to unique experiences and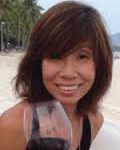 destinations – think the likes of Bhutan, Ireland, Galapagos Islands, and Antarctica. But, while there is still a lot of flash, there is less splash. They want more value out of their travel dollar; there is less of the free-wheeling spending seen years ago and they're no longer content to leave the decision-making process simply to the experts.
Slower GDP growth, an unpredictable stock market and difficulties finding good yields for their investments are a few factors that are sobering travellers from Asia up. They are also increasingly sophisticated and have greater consciousness of what they want from a trip.
What are the biggest changes in Asian luxury travel? In the last 12 months it was the shift towards even more experiential travel. In the next 12 months, new destinations such as Cuba and Iran will be sexy. We'll also hear a lot about Airbnb; continued consolidation in the hotels sector; heightened consciousness of safety and security amid increased global tourism; continued uncertainty over the shape of economies and currency ups & downs.
Raini Hamdi is a regular attendee of ILTM Asia, taking place in Shanghai.