Chloé Reuter is Founding Partner of Reuter Communications, Asia's go-to digital and communications agency for connecting luxury businesses and brands with Asia's affluent consumers.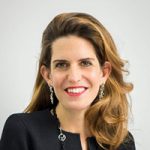 Travel in Asia is closely intertwined with mindfulness and yoga, after all, certain forms of all three things aim for the same goals – self-reflection, being in the present, and in general, reducing stress. But who is innovating in the space of hospitality, and who can the broader industry turn to and learn from?
Mental health issue rates vary from 4 percent in Singapore to 20 percent in Vietnam, Thailand, New Zealand and Australia. And with rising diagnoses of mental health problems in China, India, Japan, Korea, Thailand and Malaysia, mental health will remain a concern for many in the region.2 The Willis Tower Watson 2017/2018 Global Benefits Attitudes Survey found 56 percent of close to 9,500 workers across Asia-Pacific's largest 1,141 employers suffered from elevated stress.3 Globally, Apple's top-ranking smartphone applications in 2018 were those related to self-care and mental well-being, such as South Korea's Mabo.
Belmond may have been one of the earliest global luxury groups to offer mindfulness cruises on board the Belmond Road to Mandalay in Myanmar in 2017 with morning and evening yoga, meditation sessions on- and off-board the ship, as well as coaching on top healthy spa cuisine to encourage healthy food choices.
Alila Manggis in Bali conducts frequent 6D5N Signature Yoga Retreats with yoga practice three times a day, workshops, daily spa treatments, and a curated wellness menu.
Ananda in the Himalayas offers a suite of mental and physical health programs, including Dhana meditation to become more self-aware, stress management to help make positive changes to life, and yoga retreats combining posture, yogic breathing and meditation to centre oneself.
Nobody is the same and so, Santani in Sri Lanka offers fully personalised curated packages based on guest's body composition, lifestyle, emotional state and future goals.
Balinese wellness resort Revivo opened in 2018 offers ten types of yoga depending on client needs from more traditional pranayama breathing, hatha, vinyasa and asthanga to more recently developed aerial flow yoga, aqua yoga fitmat, and hammock yoga.
For further regional insights, download our report, created in partnership with Reuter: Intelligence, here.
---
Sources
1. https://www.who.int/mental_health/prevention/suicide/suicideprevent
2. https://social.eyeforpharma.com/column/out-shadows-mental-health-asia-pacific
3. https://www.willistowerswatson.com/en/insights/2018/05/Asia-employers-take-a-strategic-approach-to-improve-employee-health-and-well-being-programs