Cathy Feliciano-Chon is the Founder & Managing Director of Hong Kong's award-winning brand & marketing agency, CatchOn. No one is more in tune with the Asian luxury traveller, so we asked her, just who is driving luxury travel growth in the region?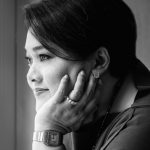 There's never been a better time to grow old in Asia. With the combined factors of longer life expectancy and having the means to pursue wellness at a younger age, Asians who are approaching mid-life are recontextualizing aging as aspirational.
They're not postponing living well after retirement, but are embracing a life-well-lived mindset in their '40s because they can afford it.
These Affluent New Agers are younger and changing the notion of age from a chronological construct to biological and mental mindset – "65 is the new 45." They want to achieve and maintain quality of not only life but also lifestyle.
Instagram or WeChat addicts, pursuing wellness for self-care and health improvement, these New Agers are travel experts that live very differently from previous generations and consider 'middle age' as the prime of their lives. It's the period when they have the resources and time to take on new adventures and explore the world. They're willing to spend on travel and wellness with the goal of indulging in bucket-list activities while they can. That's not to say that they are not value conscious. When pursuing luxury travel, these Affluent New Agers are more demanding in ensuring they get the very best for their money, from accommodations to exclusivity of experiences.
Several luxury tour operators agree. At Lightfoot Travel, New Agers are spending upwards of US$200,000 per trip and there's been an increase year on year of 20% in these bucket list activities. A typical itinerary? Hop on a helicopter and fly around Everest before enjoying breakfast at 14,000 ft. Walk up an appetite by hiking to see gorillas in Rwanda. Affluent New Agers' idea of wellness isn't just spa treatments but physical activity such as hiking and trekking. So much so, that Scott Dunn have designed a number of 'Gourmet Hiking" tours to destinations such as Slovenia, the Spanish Pyrenees, Provence and the Kumano Kodo Trail in Japan.
"We see a lot of enquiries where the emphasis of 'adventure' is on the destination itself, such as Central Asia, Bhutan or Israel," says Theng Hwee Chang, CEO of Scott Dunn Asia, where 70% of their Asian market comprises silver set travellers.
LGBTQ+ Affluent New Agers are also an area of enormous potential. Acceptance for LGBTQ+ travellers have been growing in Asia with recent changes in legislation in India, Australia, Thailand and Taiwan. Affluent New Agers are less likely to have children and therefore have a higher disposable income to pursue luxury travel. The Tourism Authority of Thailand launched #GoThaiBeFree in Jan 2019 to target these travellers. Why? Tourism revenue from the LGBTQ+ community contributes 1.15% to Thailand's economy, the highest in the countries or regions surveyed by LGBT Capital, followed closely by Hong Kong at 1.11%.
Want to know more? Discover the top 10 "bucket list" destinations for these New Agers (and more!) by downloading Asia: The Future of Global Wellness Tourism.