At the early age of 14, this luxury travel pioneer turned his passion for the travel industry and drive for customer experience into a leading travel agency. Taking $600 earned through soccer refereeing, Rob Karp purchased the software needed to start Karp Enterprises, LLC back in November 2012. Since then, the company has undergone a rebranding as MilesAhead and in partnership with Valerie Wilson Travel and the luxury travel network, Virtuoso, has sold millions of dollars' worth of travel.
Today, Rob is a 20-year-old Junior at Cornell University's School of Hotel Administration, where he has met most of MilesAhead's dedicated and passionate employees. The youngest travel advisor in the Virtuoso network, he is also a Travel + Leisure Rising Star 2017, awarded for his impressive list of clientele and inspiring talent. One reason why MilesAhead clients return so often is Rob's dedication to them, many of whom become his friends.
We caught up again with Rob to delve deeper into his fresh perspectives on the future of technology and consumer loyalty within travel as well as the future of his own company.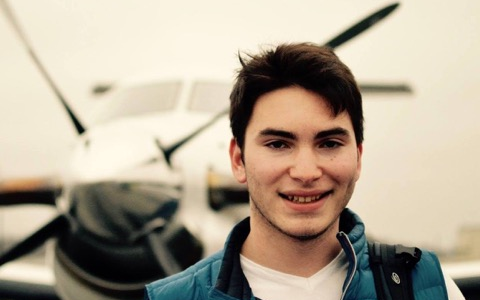 "At MilesAhead, we are a technologically powered service business. We give our clients what the Internet cannot—our experience and advice. Client trips are planned a variety of ways, from texting to email to Facebook message. We also use our Facebook and Instagram pages to share what's new and engage with our clients. The technologies we use to guide our business vary from simple tools like Google and Trip Advisor to advanced applications such as the AXUS Travel App. That said, most importantly, we use our first-hand travel experience.
"Over the next five years, new tech will develop that will allow the travel advisor to be more efficient and creative. There are currently so many processes that are menial and take up valuable time from advisors. For example, there is a recent start-up that created a tool for automated rebooking when a flight is delayed; this would be an incredible service to offer travellers.
"From our beginning, MilesAhead's expertise and passion for point redemption has driven us to be a part of today's travel advisor reinvention. Loyalty has become a tricky concept—especially since social media has become a platform for customers. One day people love an airline, and the next day they never want to fly with them again. However, this decrease in brand loyalty has provided the opportunity for clients to trust travel advisors in navigating the best experiences for them. They trust us and follow our suggestions; and that's what this business is all about.
"MilesAhead— the travel business as a whole—is currently in an exciting stage. Our team is powered by college students, who are returning 100% YOY growth. We are in the process of recruiting, training, and building with some extremely talented and passionate students. We want to continue being at the forefront of the changing travel industry and to better our field. We want to continue showing luxury travellers the MilesAhead difference; and with talent and technology, we're on the path to do just that."
To hear more from Rob and other experts like him, download Travel's Bright Future: A Report from the Travel + Leisure & ILTM Rising Stars Roundtable.