If past growth rates hold, Asia-Pacific is likely to continue to be the dominant force over the next decade, representing two-fifths of the world's HNWI wealth, more than that of Europe, Latin America, the Middle East and Africa combined.
Japan and China have emerged as engines of that growth, driving close to 60% of the global HNWI growth worldwide, but the Capgemini World Wealth Report 2016 projects South-East Asia, Indonesia and India will all play their part, with global wealth set to surpass US$100 trillion by 2025.
ILTM PR guru, Lucy Clifton, interviews Asia's top travel editors to find out what makes them tick, and how they pick the stories that appear in their magazines.
Chris Kucway, Editor-In-Chief, Travel + Leisure South-East Asia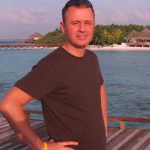 Like most in the tourism field, my interest in travel stems from a love of travel and a curiosity, not just of places but of the people we encounter on our trips. I travel on the assumption that I will go anywhere once, so both my best and worst travel experiences tend to be ones that I still talk about years later. Those tales normally involve the people I've met along the way, whether it's a young monk in Ladakh who replied by letter in very shaky English after I'd sent him a photo of himself—his family didn't have one until that point—or the apologetic immigration officer who had to detain me and throw me out of his county: the immigration laws had changed while I was in flight! I snuck back in overland.
We choose stories based largely on feedback from our readers but also by trying to ascertain what they might enjoy. That's where events like ILTM Asia come into play. Ideas coming from the people there inevitably lead down paths we might have bypassed.
Farhad Heydari, International Managing Editor, Centurion And Departures, Europe, Middle East, Asia-Pacific and Latin America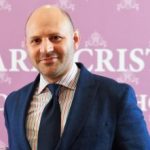 I've been travelling since I was four-years-old and was one of Lufthansa's youngest (and most frequent) unaccompanied minor flyers. I guess, I really haven't ever stopped. The son of a diplomat, we lived in multiple locations and frequented many countries; this opened up my horizons to learning and absorbing from varies populaces and peoples. Today, I'm a bit of a contrarian in the sense that I eschew the obvious for the more elusive and exclusive, much as our readers do. As a result, our stories and coverage in some instances, go against the grain. Plus, our readers are exceedingly well-versed, highly educated and experienced consumers of luxury, so we present them with content that is selective and surprising.
Christopher Hill, Editor-In-Chief, DestinAsian (Jakarta)
 I got into travel the long way around. My journalism career began with financial writing (thanks, Economics BA!) and gradually shifted into lifestyle and eventually—during a three-year sojourn in Bali—travel writing. But travel has been a passion for me for as long as I can remember. It just took me a while to realize I could make a career out of it too.
When picking a feature to write about we  look for anything with a timely/original angle that hasn't been covered to death already in print or online. This could be something personal to the writer—a family connection to a given locale, for example—or simply newsy, like the opening of a major museum, or the emergence of a neighborhood as a new hot spot. Human interest stories are always of interest too, providing they help broaden the readers' understanding of the destination.
Divia Thani, Editor, Conde Nast Traveller India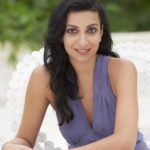 I've been traveling since I was very little, as I grew up with my Mother in India while my Dad lived in Africa. We'd vacation in London and Europe. And my extended family lived in the Caribbean and the Far East. So I've always been a bit of a nomad! That said, I never considered a career in travel – I used to work at Vogue!
I adore almost every place I have been, but I hold a special place in my heart for India, which is my home, of course, but also because it offers a range and richness and depth of experience that no other country does. It's the most incredibly distinct, and original, and complicated place. You could love it or hate it, but you can't not be changed by it. That's the power of its raw beauty. The best and worst of the human experience (see, I did it again!) is here.
Meet ILTM travel gurus at ILTM Asia 2017, taking place in Shanghai.